Student Life
Florida International University has the 10th largest Jewish student population of any university in the United States. There is a broad range of Jewish social and cultural organizations at FIU that are open to students. Below is a list of current groups that sponsor a variety of student activities. Kosher food is also available on campus.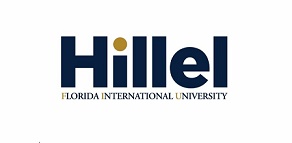 Serving as the Hillel at Florida International University for undergraduate/graduate students. Offering various programming, we strive to enhance the Jewish lives of our students. Welcome to your home away from home! The Hillel at FIU offers various programming including dinners, events, trips, activities, and more. We encourage students to take the lead in any programming they choose to discover. The Hillel creates a home away from home and would like to welcome you to our family. 'Like' our page to stay updated with all of our upcoming programming and events!
Hillel YAD

Hillel Young Adult Division serves the greater Miami area for students of Florida International University, Miami-Dade College, Barry University, and others within the Miami-Dade community. They strive to enhance the Jewish lives of students through programming including dinners, events, trips, activities, and more.
Chabad FIU Jewish Student Center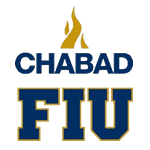 Chabad FIU aims to educate, inspire, and help every Jew increase their level of Jewish knowledge, enthusiasm and commitment. They offer classes, learning, social events,trips to Israel, student leadership, and holiday celebrations. Website | Facebook
Shalom FIU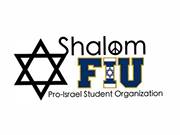 Shalom FIU is the first FIU student organization dedicated to supporting the Pro-Israel movement on campus. They are a Pro-Israel, Pro-Peace, non-partisan, non-denominational, social, cultural, political organization which focuses on spreading a pro-Israel message and helping to aid in building up the American-Israel relationship. They aim to educate the student population about the current situation in the Middle East. Shalom FIU believes that Israel, a U.S. ally and a beacon of democracy in the Middle East, has a right to defense and statehood. Website | Facebook
Maimonides Fellowships Florida-FIU

Maimonides was created in the Miami-area to reconnect college-age Jewish students with their heritage. Whether Reform, Conservative, or "just Jewish," all students are welcome and made to feel comfortable at a Maimonides event or trip. Website | Facebook

Alpha Epsilon Pi was founded to provide opportunities for the Jewish college man seeking the best possible college and fraternity experience. They aim to strengthen ties to the Jewish community and serve as a link between high school and career.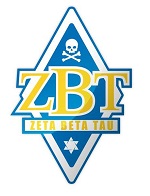 Founded in 1898 as the world's first Jewish Fraternity, ZBT prides itself on being an inclusive organization welcoming of any college man who understands and appreciates our mission. With more than 140,000 initiated men ZBT's can be found in all aspects of life: business, entertainment, media, politics, and much more.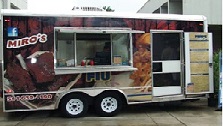 Miro's food truck offers Glatt kosher (under supervision of the Orb) food options at FIU's Modesto A. Madique Campus. The truck is located next to the Green Library and is open Monday- Friday, 12-4.
Beginning Fall 2017, P.O.D Breezeway located at University Tower is now offering a wide range of Kosher Grab & Go items for those who are in a rush and need a quick bite.